We have over 20 angel investors and business leaders judging the Discovering Start-Ups finalists on Monday 17 September, assessing which businesses they think are the most likely to thrive! Who are these judges and what ventures have they backed in the past?
find out more about Discovering Start-Ups
Cambridge Angels / Invested Investor
Peter Cowley is the Chair of Cambridge Angels and, with his son, is the publisher behind The Invested Investor. He is on a mission to improve the journeys of startups by educating angels and entrepreneurs to make fewer mistakes, work better together and produce more successful exits.
Cambridge Angels is a leading UK business angel network with international connections. They mentor and invest in entrepreneurs with strong ideas, with a particular focus on technology, digital healthcare and the life sciences. The organisation consists of around 60 active individuals who typically invest between £50,000 - £500,000 per funding round. They typically invest based on the following criteria:
Recent exits include the likes of:
UK Business Angels Association
UKBAA is the national trade organisation for angel and early-stage investment, representing about 18,000 investors within its membership. They offer support services for both investors and entrepreneurs, with particular emphasis on helping start-ups access mentoring, perfect their business plan and build towards a funding round.
Jenny Tooth is the CEO and has over 20 years' experience of facilitating SME access to investment, both in the UK and internationally and has been a judge at Discovering Start-Ups for the past couple of years. She had founded London Business Angels which, before it was acquired by Newable in April 2017, had invested in some pretty innovative companies such as Jellagen, an organisation that uses jellyfish to provide the market with a next generation collagen biomaterial, and Flock, a Big Data-driven risk analysis platform for drone flights. Now it is under the umbrella of one of the UK's leading private investment groups, one that focuses on innovative, potentially high growth technology companies.
Frog Capital
Frog Capital has experience of investing in over 60 scale-up technology ventures since 2010, driving total exit evaluations of EU1Bn. Their portfolio includes attractive organisations such as Vulog, the global leader in shared mobility solutions, and GBG, a UK company specialising in international identity verification. Frog Capital encourage the entrepreneurs that they work with to work through their Scale-Up Methodology, a process of prioritising focus in order to acheive the desired goal.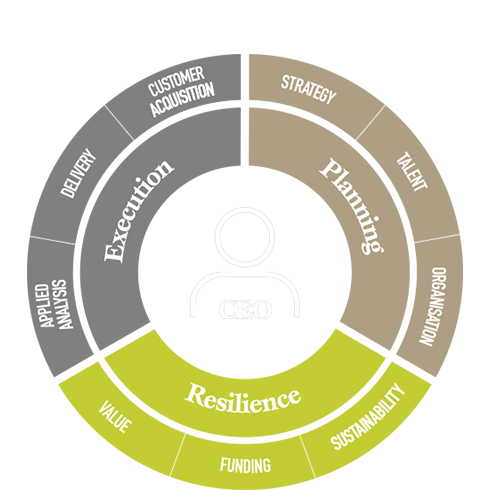 Shirin from Frog Capital is an entrepreneur-turned-investor having sold her original telecoms start-up, Arieso, for a huge $85M in 2013 to JDSU. Since selling her business, she has become a serial angel investor and spends a large proportion of her time helping startups realise their potential through roles as a board member and advisor.
ADV
Accelerated Digital Ventures (ADV) back the most innovative, generation-changing technology ideas out there. They invest in long-term projects that have the potential to revolutionise a sector and have the patience and commitment to see these ventures through to successful exit. They follow their investment across the life cycle of the business and continue to invest as needed. Their portfolio contains some fascinating ideas that their experienced team is nurturing, including:
Tong Gu is an Investment Lead at Accelerated Digital Ventures. Her role is to ensure ADV investments reach the most promising tech-enabled startups and ambitious founders - hence her involvement in a programme like Discovering Start-Ups! In a previous life Tong was a VP in TMT investment banking before she left to found a successful data analytics startup.
Touchstone Innovations
The London-based Touchstone Innovations was acquired by IP Group PLC, a FTSE 250 company, in October last year. IP Group pioneered the concept of the long-term partnership model with UK universities and currently works closely with 18 higher education institutions including Oxford, Cambridge, Bristol and Bath to turn great ideas into successful businesses. IP Group's pockets are deep, with over £1,508.5m net assets.
Our vision is to create an international leader in IP commercialisation with an enlarged platform for growth and investment. The three most significant benefits to the Group of the combination with Touchstone are:

1. increased scale and critical mass

2. further diversification of the Group's portfolio in terms of maturity and business sector

3. further access to world-class research, including London's Imperial College and University College London.

2017 IP Group Annual Report
Prior to the acquisition, Touchstone's portfolio covered ICT, engineering & materials, biotech and therapeutics and included famous start-ups such as Cortexica (advanced image recognition), Import.IO (simplifying access to internet data) and Inflowmatrix (water flow and pipe health analytics). We have Robert Bahns joining the judging panel from Touchstone Innovations, an investor who has worked for over 20 years in venture capital and focuses on investments in hardware and electronics, including AR and human-machine interface.
AV8 Ventures
AV8 is a new organisation to the tech scene having only been founded in February this year. The Managing Director, Miles Kirby, has experience developing new business ventures for major technology organisations such as Arm and Qualcomm Ventures. He has a broad investment history that touches on funds such as Oxford Capital.
AV8 is a €150m fund investing in companies at Seed and Series A in Next Generation Mobility, Big Data and AI, Digital Health and Cybersecurity.
Other Discovering Start-Ups Judges include:
Magna International

BT

arm

Samsung

Wayra UK
Imperial Innovations
IC Resources
Sepiah
Syndicate Room
Accelerated Ventures
Open IO Labs
Allia Ltd
Oxford Capital
Deloitte UK
SETsquared
Silicon Valley Bank
The Bradfield Centre
Breed Reply
Provence Promotion
Delta2020
London Business Angels
Angel Academe
CMS London